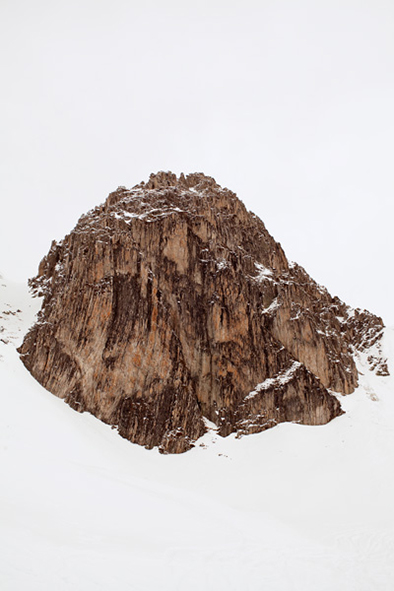 44 Gallery presents 'Heim', a series of photographs composed by Brussels' based artist Arnaud De Wolf during a period of 2012 through 2015, which won him first prize in Contretype's 2015 Proposition d'artistes competition.
Unlike the cosines referred to in the series' title, De Wolf's imposing full-frame images of built structures set amidst deserted snowy landscapes emphasise the somewhat impersonal and unsettling nature of their brutalistic aesthetic. His images of mountainous landscapes bathe in an equally harsh and cold light to reveal natures' details in their most brutal and beautiful form of raw matter in which colour, structure and proportion are, again, primary.
Arnaud De Wolf - Heim
Bruges
2.4.2016 – 24.4.2016
© Arnaud De Wolf. Courtesy the artist and 44 GALLERY.
/ by Kim Poorters /